50mm 150mm 250mm Ozone air drying cylinder air filter Gas purification tube
Product Description
Product manual:
Drying cylinder function: It can effectively absorb water molecules in the air, filter dust impurities in the air, effectively filter the moisture and dust impurities of the gas output of the air pump (air compressor), ensure the dry and clean input gas, and ensure the purity of the gas source. Dry and extend equipment life
Product texture: using first-grade desiccant silica gel particles, dark blue
Outer diameter of the nozzle: 2 points internal thread
Accessories: 1 drying cylinder, equipped with 2 nozzles
Installation instructions: The two ends of the drying cylinder can be freely disassembled for easy installation and maintenance; it is recommended to install on the gas equipment for easy observation and disassembly.
How to use: Connect the nozzle of this product to the output of the air pump (air compressor)
Maintenance: The two ends of the product can be disassembled for more convenient maintenance. When not in use, the color of the inner silica gel particles is dark blue. After using for a period of time, the silica gel particles gradually become light blue after moisture absorption, and the air is humid during use. To the extent that the internal particles gradually become red after adsorbing water molecules, when it becomes pink or red is translucent, it means that the silica gel particles reach the moisture absorption saturation state, then the new silica gel particles should be replaced or the internal silica gel particles should be taken. Come out, dry and then put it on.
.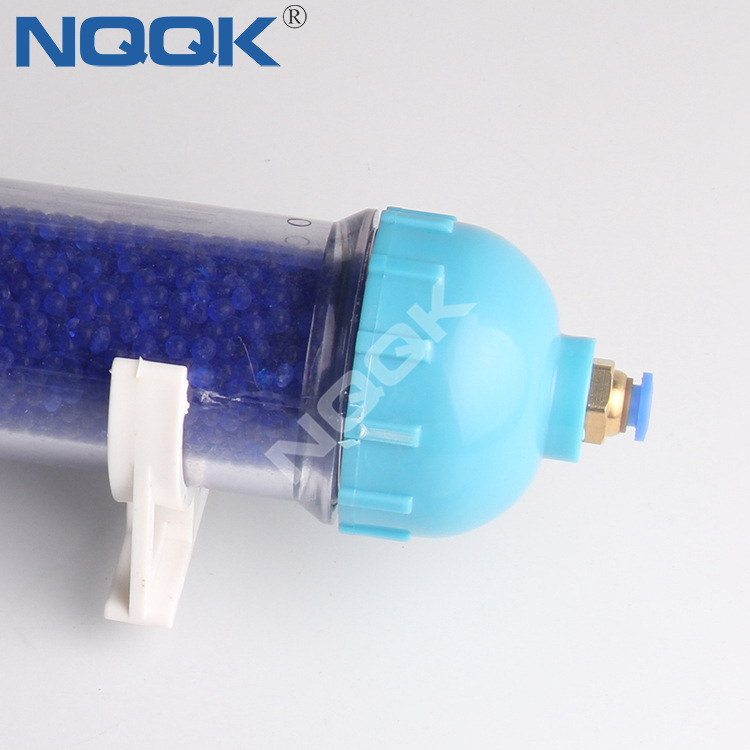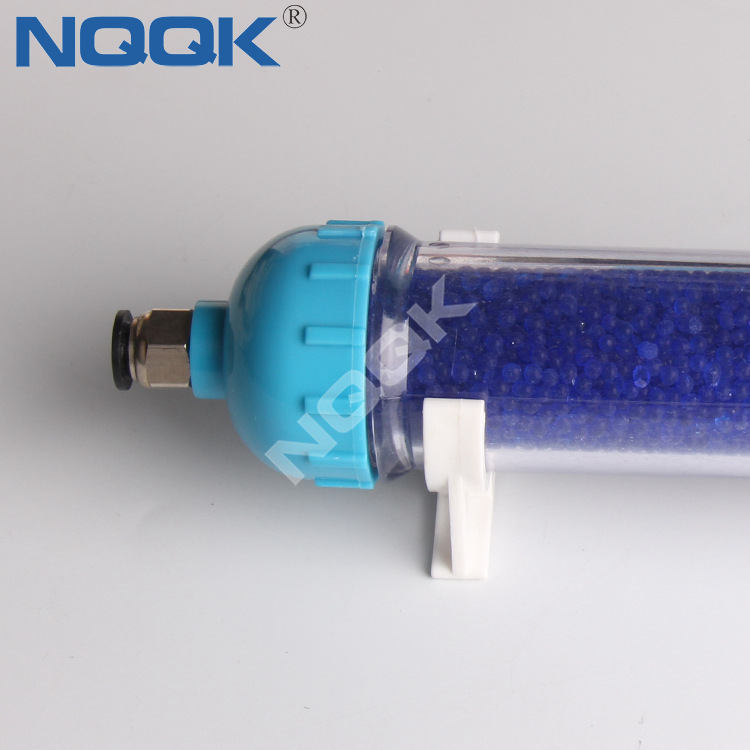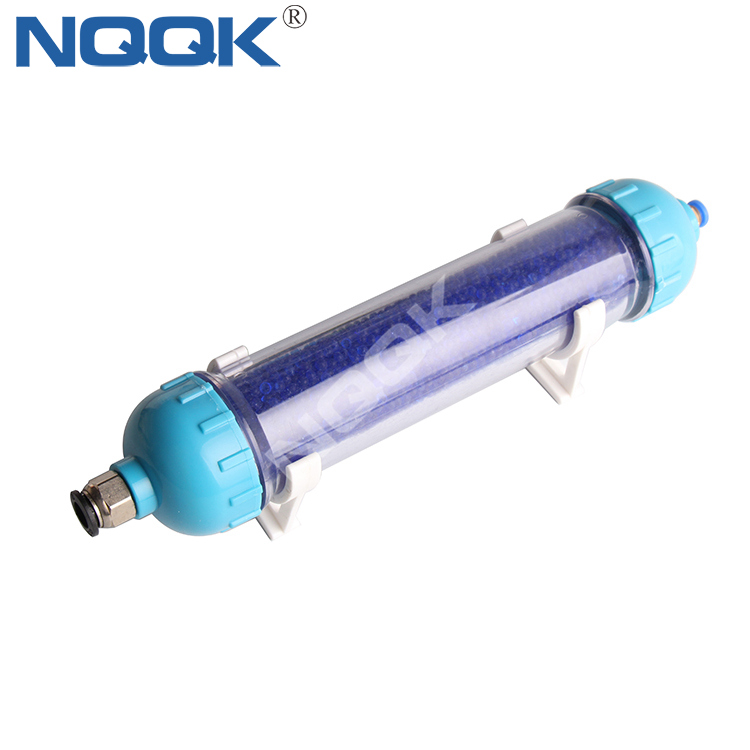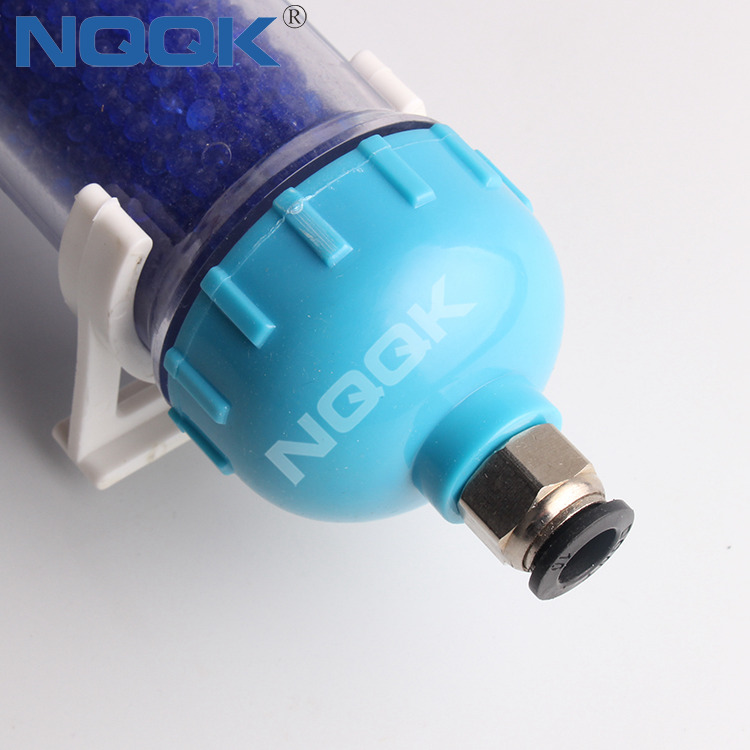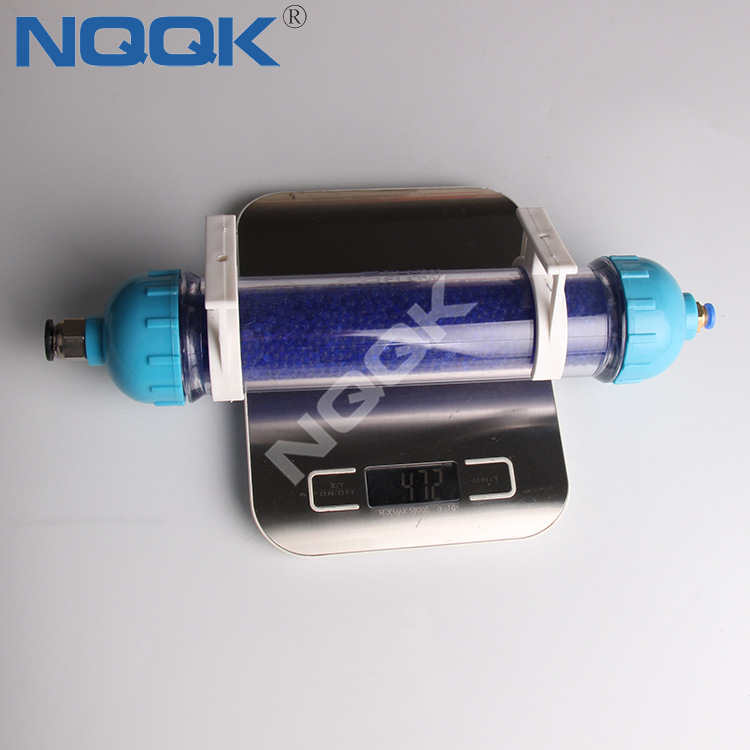 FAQ
Q:How to order our product ?
A:1).Please tell us the model and quantity and other request you need.
2).We make the PI for you.
3).After you confirm the PI, we arrange the order for you after receiving your payment.
4).After the goods finished, we send the goods out to you and tell you the tracking number.
5).We will track your goods until you receive the goods.
Q: What's your warranty ?
A: 1-2 years
Q: What's your contact information:
A: Our address: Liushi town, Zhejiang province, China.
Q: What's your shipment method?
A: We ship by Express, by air, by sea, by train. Normally we checked and compare, then provide
customer the most proper shipment method.
Q: What's about MOQ?
A: First order MOQ=1pcs
Q: If i want to release order, what's the payment method you accept ?
A: We accept T/T, Paypal, Western union, L/C,etc.
Q: If i want to release order, what's the process?
A: Thanks. You can send inquiry to us by alibaba, or send us by email, we will reply within 24hrs.
Trade Information
| | |
| --- | --- |
| Trade Terms | FOB ,CIF ,CFR,EXW,DDP |
| Payment terms | T/T,L/C,Western union,Paypal,Escrow,MoneyGram |
| Payment conditions | 30% deposit in advance,70% balance before shipping. |
| Delivery time | 3-7working days after deposit,2-4 working days for inventory |
| Packing | Neutral carton,Wooden case for large size |
| Shipping | By sea,by air and by express delivery |
Contact us

ADD:NO.18 QunYing Road, Xingguang Industrial Zone, liushi, Yueqing City, Zhejiang, China
Tel: +86 577 61787391 Fax:+86 577 61787392
Skype: NQQK ELC
Mobile/WeChat/WhatsApp:+86-139 6878 5810
Web:www.nqqkelc.com E-mail:sales at nqqkelc.com
Thank you & Now send your kindly inquiry below, please!
Feedback