96x96 72x72 48x48 mm 96mm 72mm 48mm Moving iron type ac amp ammeter panel meter
48mm ammeter meter
Brand

NQQK
Moving iron type ac amp ammeter
panel meter
Product Description
Product Description:
Product name:Moving iron type AC ammeter panel meter
Product categories:> pointer board table > 96,72,85,48 series
Product model:HP-96LA
Accuracy: Level 1.5
Specification: Direct measurement of AC 0-30A .
Shell: all of the flame retardant materials are used in injection molding, and the temperature resistance is above 100 degrees.
Installation method: embedded installation type, through the nut, safe and firm.
Other quantity distance specification can produce:
AC Ammeter: AC */5A,AC */1A,AC */2A,AC */10A
AC Voltmeter: AC 500V AC 100V,AC 200V,300V,AC 380V,AC 450V,AC 750V,AC 1000V
DC Ammeter: */DC 5A,*/DC*mA,*/DC1A,*/DC2A,*/DC10A
DC Voltmeter: DC 500V ,*/DC75mV,*/DC5V,*/DC10V,*/DC100V,DC/200V ,DC300V
Frequency meter: 45-55Hz,45-56Hz
Power meter:W,KW,MW
Power factor meter: 0.5L-1.0-0.5C
Installation Process:
Frame Size(mm)
Dimension(mm)
A
B
C
D
E
F
96x96
96
92
90
5.5
65
43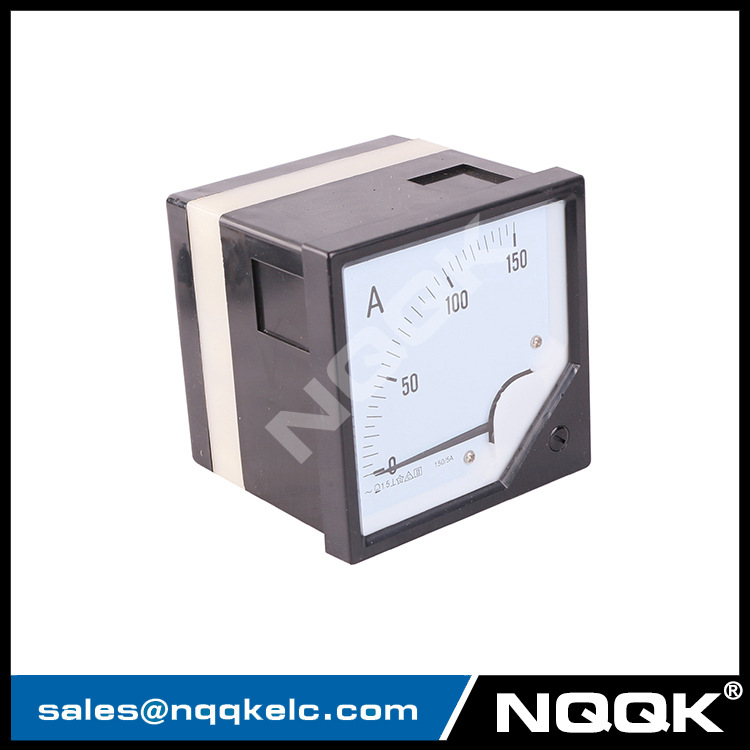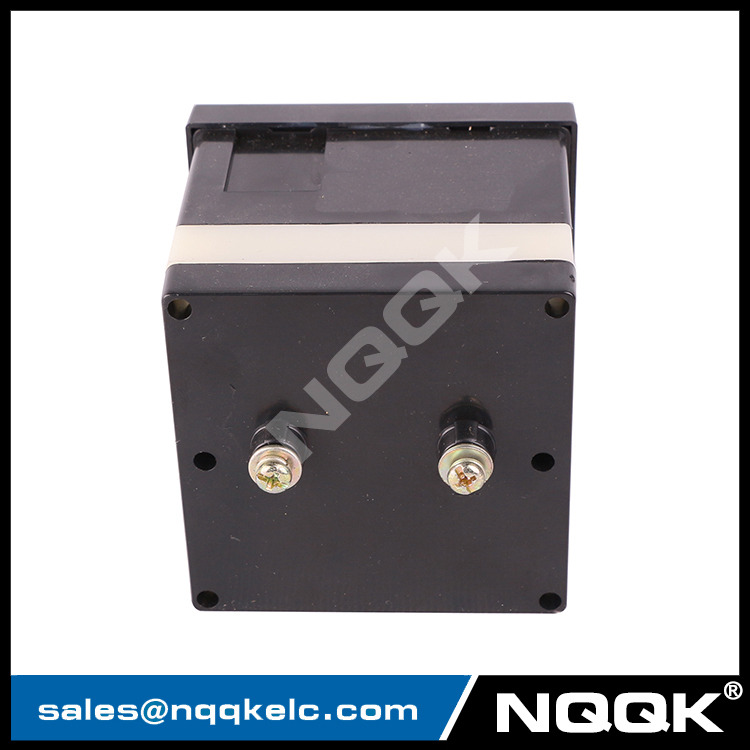 FAQ
Q:How to order our product ?
A:1).Please tell us the model and quantity and other request you need.
2).We make the PI for you.
3).After you confirm the PI, we arrange the order for you after receiving your payment.
4).After the goods finished, we send the goods out to you and tell you the tracking number.
5).We will track your goods until you receive the goods.
Q: What's your warranty ?
A: 1-2 years
Q: What's your contact information:
A: Our address: Liushi town, Zhejiang province, China.
Q: What's your shipment method?
A: We ship by Express, by air, by sea, by train. Normally we checked and compare, then provide
customer the most proper shipment method.
Q: What's about MOQ?
A: First order MOQ=1pcs
Q: If i want to release order, what's the payment method you accept ?
A: We accept T/T, Paypal, Western union, L/C,etc.
Q: If i want to release order, what's the process?
A: Thanks. You can send inquiry to us by alibaba, or send us by email, we will reply within 24hrs.
Trade Information
| | |
| --- | --- |
| Trade Terms | FOB ,CIF ,CFR,EXW,DDP |
| Payment terms | T/T,L/C,Western union,Paypal,Escrow,MoneyGram |
| Payment conditions | 30% deposit in advance,70% balance before shipping. |
| Delivery time | 3-7working days after deposit,2-4 working days for inventory |
| Packing | Neutral carton,Wooden case for large size |
| Shipping | By sea,by air and by express delivery |
Contact us
ADD: NO..18 QunYing Road, Xingguang Industrial Zone, liushi, Yueqing City, Zhejiang, China
Tel: +86 577 61787391 Fax:+86 577 61787392 Sky-pe: NQQK ELC
Mobile/We-Chat/Whats-App:+86-139 6878 5810
Web:www.nqqkelc.com / www.nqqk-china-manufacturer.com/
E-mail:sales at nqqkelc.com
Thank you & Now send your kindly inquiry below, please!
Feedback